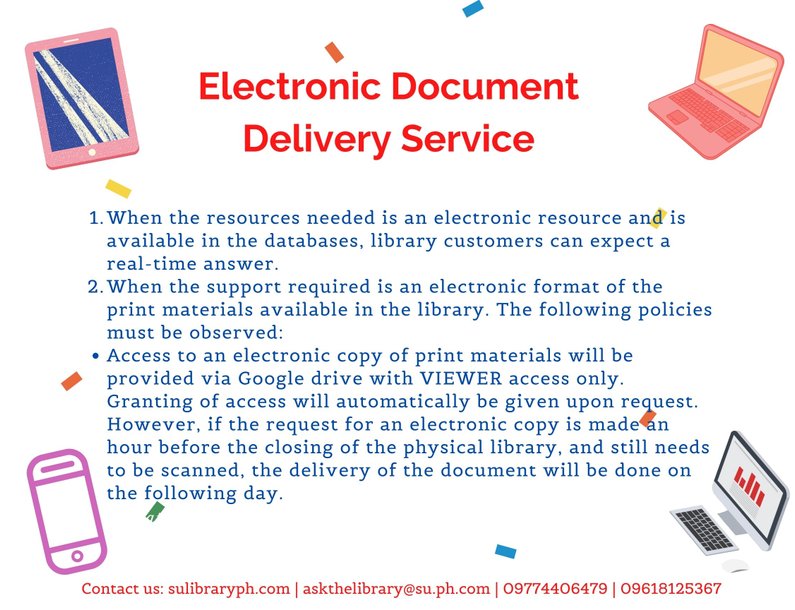 Information Access and Retrieval Services
The library provides a wide array of printed and online resources, which makes the library customers overwhelmed with the information retrieved in just a keystroke from our Online Public Access Catalog (OPAC) and online databases. It is a challenge to some of them. They get information overload and tends to opt to make use of other search engines. That is why, an assistance to those who need access and retrieval to credible resources is provided. Through reference interview and negotiation, the information needs of the customers will be determined.
This service may be availed through online or by visiting the library.
Electronic Document Delivery Service
Students 15 years old and below are not allowed to enter the library, as per Section 3 of IATF guidelines on the implementation of MGCQ. However, those who may wish to borrow book/s may request their parents or guardians to pick up the book/s in the library together with the student's ID and enrollment form/slip.
To avail the service, simply message or chat us.
Online Public Access Catalog
Search our Library Collection
Facility, Gadget, Appointment